Cormac Boydell is one of Ireland's foremost artists working in clay.
He was born in Dublin, trained there as a geologist, and then worked in the Australian Bush for four years before settling in Allihies in 1972.
He has worked as a full-time professional artist since 1983. His hands are the only tools he uses, he makes his own colours from earth minerals, and all his works are experimental and original.
He is represented in major public collections in Ireland, and is included in numerous private collections.
Cormac has created all new work for this exhibition, and is working on a four-person exhibition in the West Cork Arts Centre in May and for the Design exhibition at the Blue House Gallery
Contact Cormac - email: crmc@cormacboydell.com
website : www.cormacboydell.com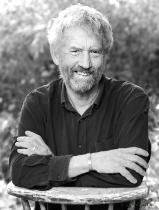 © BLUE HOUSE GALLERY, MAIN STREET, SCHULL, COUNTY CORK, IRELAND
All images are copyright of the Artists and are not to be reproduced without express permission
website realisation john@bigboydesign.co.uk © 2015